Du 13 Fevrier au 18 juillet 2021
Fries Museum
Wilhelminaplein 92
8911 BS Leeuwarden
Pays-bas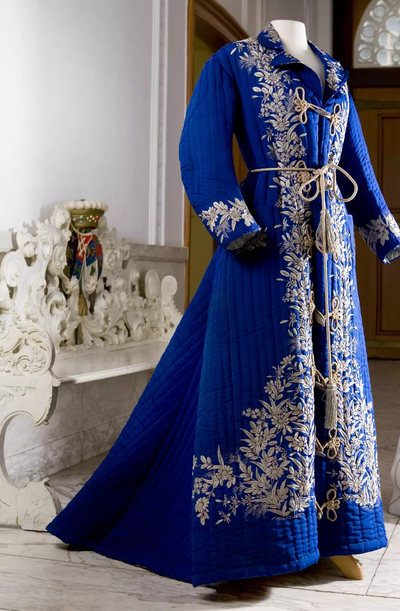 Une grande exposition sur la broderie dans la mode.
The last four centuries of embroidery will provide an historical context for the revival of the craft at major fashion houses and among contemporary designers. Clothing and accessories from the museum's collection will be complemented by many historical and contemporary creations. Exhibits range from 18th-century men's waistcoats with painstakingly embroidered rosebuds to an evening dress with tinkling bells by Viktor & Rolf, and from shoes decorated with gold thread dating from 1620 to Queen Máxima's richly decorated gown. For the first time a clear picture emerges of the role that handmade embroidery has played in Dutch fashion history.
Embroidery in fashion has a long tradition and was once reserved for the church and the elite. Labour-intensive craftsmanship and the use of luxurious materials made embroidery a precious status symbol. Increasing prosperity in the 17th-century also allowed citizens to show off richly decorated accessories. Professional embroiderers applied themselves to complex designs and developed an enormous variety of stitches and techniques. Their creations found their way into the Dutch fashion scene and men and women of all ages distinguished themselves with unique clothing, as is still the case today. For example, the exhibition features a spectacular evening dress by Claes Iversen, studded with Plexiglas, metal and Swarovski crystals; and a catsuit by Jan Taminiau, sewn with sequins from head to toe. Customising outfits is also popular in streetwear and on social media, in reaction to the uniformity of mass-produced clothing.
https://www.friesmuseum.nl/te-zien-en-te-doen/tentoonstellingen/haute-bordure