Du 5 février au 13 mars 2020
Korean Cultural Centre
Ground Floor
255 Elizabeth St.
Sydney, Australie.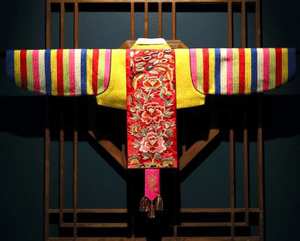 Exposition réalisé par the Korean Cultural Centre et the Hanbok Advancement Center in South Korea.
It introduces "many different kinds of hanbok, the traditional garment worn by Korean people on many traditional and family occasions including seollal, Korea's Lunar New Year. In this exhibition, the KCC will showcase the colourful, eye-pleasing attire highlighting various forms of seolbim or ttae-ttae-ot referring to a new set of hanbok prepared on Lunar New Year's Day." – The Asian Arts Society of Australia.